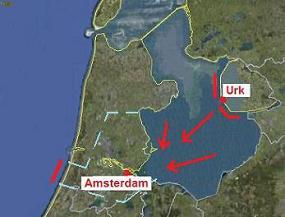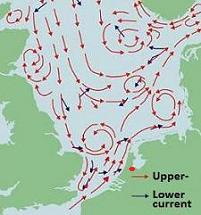 Relation with Lake (class): Lake Casualty Cemetery (LCC)
Total nr. of casualties buried here (TC): 330 end WW2, today 300.
Lake casualties, initially, end WW2 (LC-I): 100
Unknown today: 50, all airmen & naval,
of which unknown from Lake (LC-U): 12
of which unknown from North Sea (NS-U): 10
Initial burial site in WW2: yes, Lake Cemetery West side of Lake (LCW)
Post war burial site for collection and reburial from other sites: yes
Cemetery with Lake casualties today: yes (LCW).




AMSTERDAM war graves January - June 1942

After first Plot 72 was full, burials moved in Sept. 1941 to Plot 85. Eleven airmen were buried here by end 1941 (grave 1 to 11). In January 1942 interment continued, most in batches of 3 to 5 airmen each time. Half year later, Plot 85 was full with 65 casualties, among them 12 non-identified men, there is some info on them.

























Below overview shows the first 11 burials on plot 85.





























First Sailors. 5 January 1941. The SS Greenland.
The men in grave 12 and 13 remained unidentified. They wore heavy clothes and washed ashore at Zandvoort (North Sea beach), together with Royal Navy Able Seaman H. Wayman. The locals thought they were airmen, but this proved not the case during the examination in 1947. We believe they are two of the eight MIA sailors of the SS Greenland. Wayman was stationed on this British Merchant Navy ship as a trained gunner. It ran on a mine off the English Norfolk coast 6 December 1941.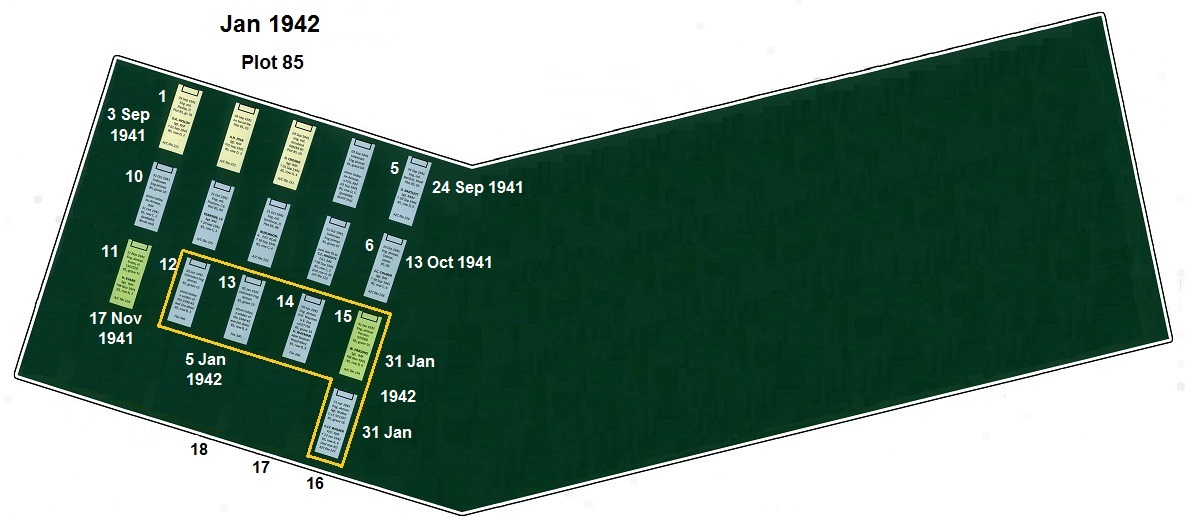 On January 31, 1942, airman from Lake IJsselmeer (Zuyder Sea off Medemblik) and an airman from the North Sea (IJmuiden) buried in grave 15 and 16.
Possible Sgt. William F. Parsons (Wellington R1606, down off Medemblik 07/08 Nov. 1941, grave 15) came to here via Urk were burials were not longer allowed. Crew member Sgt. Hywell Evans was buried here earlier in grave 11, mid November 1941. Pilot Officer C. Walker was in Beaufighter T4786 on a anti-shipping mission over the North Sea off Texel Island, but attacked a German patrol boat at IJmuiden port and was shot down. Buried grave 16.

















Feb. 1942. A Blenheim on mission to Leeuwarden Airfield, shot down at Schiphol. A Lockheed Hudson in North Sea IJmuiden Port entrance.
Three men of Blenheim V5726 (28/29 Jan. 1941, pilot Peters) were buried in grave 17, 19 and 20. Between them from the North Sea in grave 18 F/Sgt. L.W. Jaggard (Hudson AE649). He attacked on 31 January 1942 a German fishery-inspection vessel, but hit the water surface.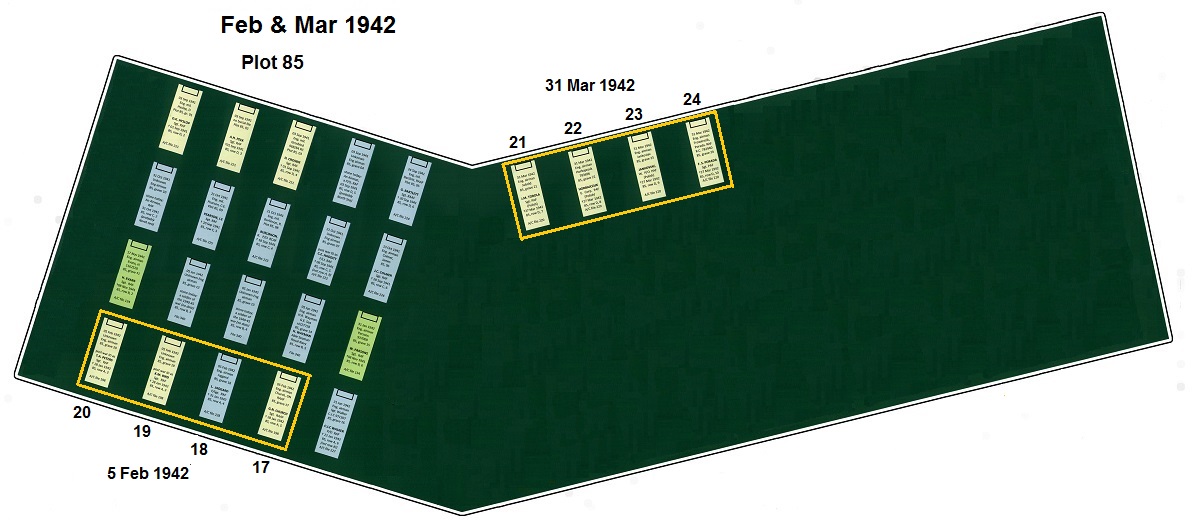 .








March 1942. Wellington R1590 in the North Sea dunes at IJmuiden night 26/27 March 1942.










April 1942. Two Wellington bombers in Lake IJsselmeer. West of Urk and near Marken (?).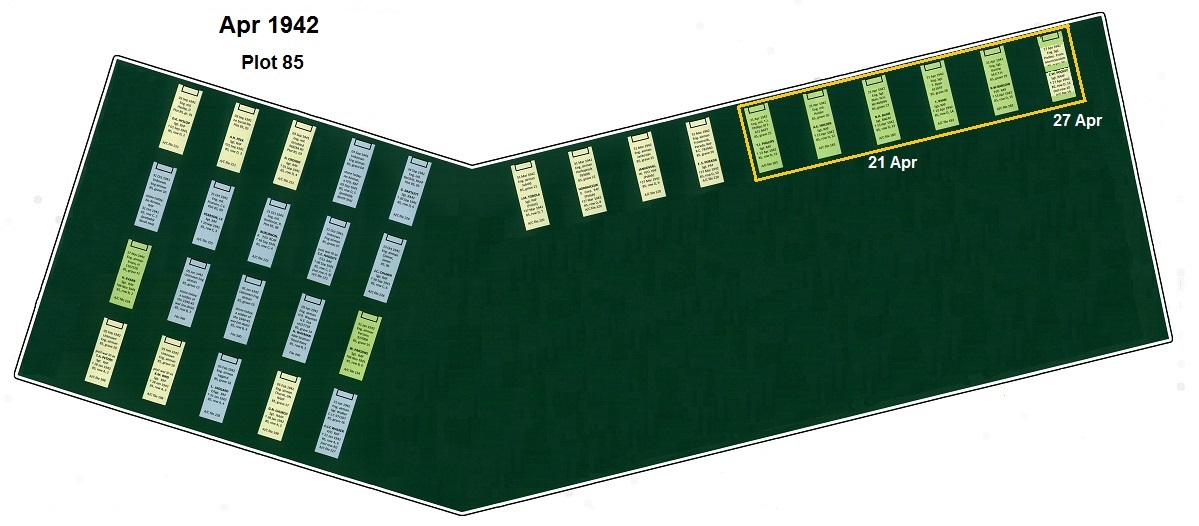 On 21 April 1942, five men of Wellington X3596 (pilot Sgt. Holder) were buried here (grave 25 to 29). They were shot down west of Urk in Lake IJsselmeer night 12/13 April 1942. We believe recovered crew came to Amsterdam for burial via Urk. On 27 April 1942, a month after crash of Wellington W5371 (pilot F/Sgt. Lowe, night 26/27 March 1942), Australian Sgt. Pooley was buried here in grave 30. He washed ashore or was recovered at Monnickendam. His name and aircraft are on the 'Zarken' propeller-monument at the church in Monnickendam.
















May 1942. A Hudson bomber attacked a convoy and emergency landed on the North Sea. Five crew drowned, four buried here grave 36 - 39.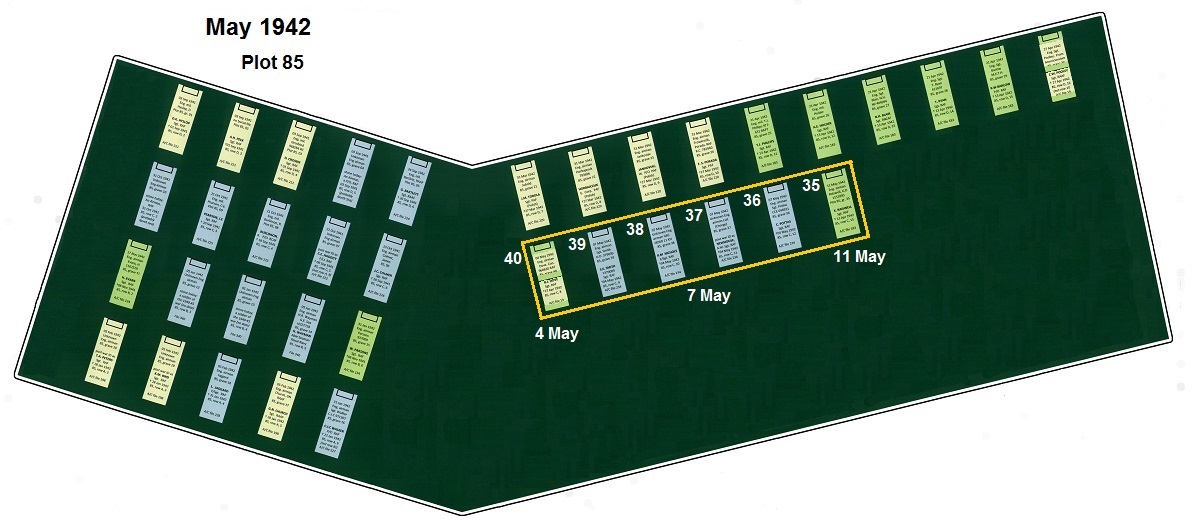 The Lockheed Hudson (AM530, pilot Nichols) was a RAF Coastal Command bomber, came down 4 May 1942. It attacked a German convoy 20km off the Dutch coast, was hit by Flak and made an emergency landing on sea. Crew was seen standing on the wing, but apparently rescue came to late. Already 3 days later, four of the crew were buried here, which implies that their bodies were taken aboard a ship and delivered in IJmuiden-port. This aircraft had an early version of radar aboard to detect U-boots. Operator was a hired-in American radar specialist, 2nd Lieutenant Charles L. Summers. He was also aboard, but washed ashore at Egmond aan Zee. Buried there in the churchyard of the Protestant Church in the centre of the village, 27 June 1942. He was not the first American airman KIA in this area, because American volunteers in the Canadian Airforce and Eagle Squadron fighter pilots became American casualties before him. Lt. Summer was probably the first USAAF casualty here (story to be confirmed).















Before the crew of Hudson AM530 was interred, again a member of the 'Monnickendam-Wellington' (W5371) was buried here, five weeks after the crash. This was Sgt. Dove (grave 40). On the 11th of May, Sgt. Raiswell was buried alone (grave 35). His crew of Wellington X3596 from Urk were buried earlier on 21 April 1942.


==============================================================================================

Wellington W5482 in the Channel, off Ostende after a fight on Lille, 10/11 April 1942. Sgt. Amos washed ashore Zandvoort, buried 8 June 1942, grave 34.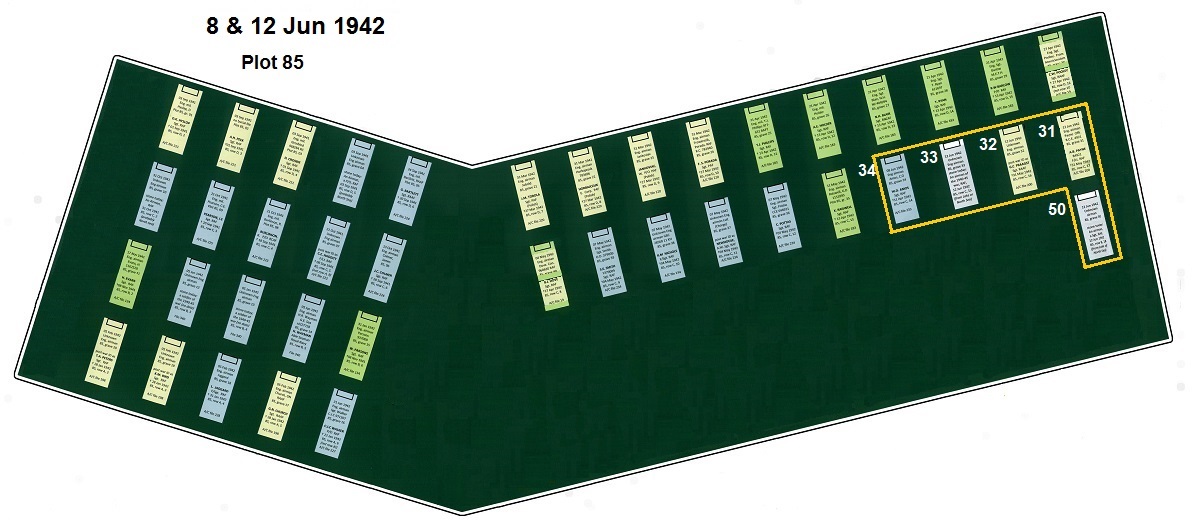 12 June 1942. Burial of three unknown airmen and Officer Payne. Wellington W5361, raid Köln, crashed Badhoevedorp 30/31 May1942.
This aircraft was shot down and dove deep in the mud in a soft meadow near Schiphol Airfield at the Noorderaker-road, today Rozenstraat, Badhoevedorp. Almost 2 weeks later on 12 June, the Germans delivered for burial four bodies at the New Eastern Cemetery in Amsterdam. Three of them without a name and an Officer named Payne (grave 31). After the war In 1947, the airman in grave 32 next to Payne, was identified as Australian Sgt. G. C. Praagst, crew member. The other two airmen buried 12 June next to them in grave 33 and 50 remained unidentified and received a headstone with 'An Airman, RAF, 12 June 1942'. We believe they are two colleagues of Payne and Praagst. In theory, after a time elapse of two weeks after the crash of Wellington W5361, they could be washed ashore airmen from the North Sea or Lake IJsselmeer (Old Zuyder Sea) as well, but we found no indication for this in the records of the cemetery.


















==========

15 & 20 June 1942. Ten airmen buried from the water. At least six from Lake IJsselmeer, but also casualty of 'Operation Fuller'. Five remained unknown.
Canadian Sgt. Pereira came from Wellington DV812 (pilot Thomson), came down in Lake IJsselmeer south of Hoorn night 05/06 June 1942, raid on Essen. Two Sergeants of this crew are MIA and they could be buried also on this 15/20 June 1942. These two MIA Sgts. are Thomas Whelan and John C. Mason.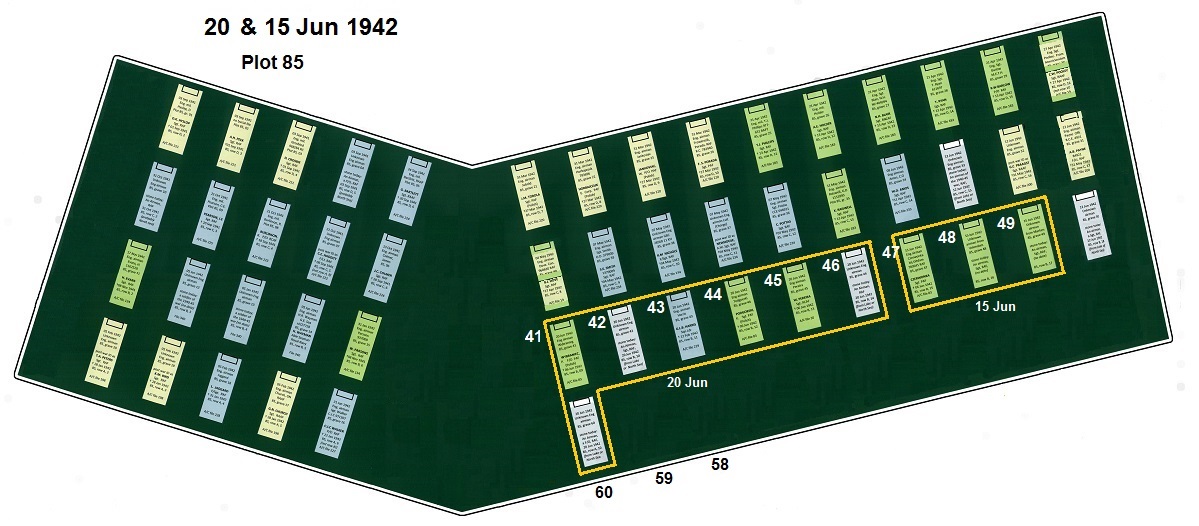 A RAF Polish squadron Wellington crashed in Lake IJsselmeer near Marken Island. This was Wellington Z1331, also raid on Essen 05/06 June 1942.
Pilot was porucznik (Flying Officer) Daniel Plawski. He is MIA, as is his co-pilot por. F/O Jan Kozak and rear gunner Leading Aircrafman Roman Radecki. They are missing in action, but if their family wants to commemorate them and lay flowers on a grave, they should do that here on the graves of the unknown airmen in grave 49, 48, 46, 42 and 60. At least two of them are buried here.


























Hampden bomber AT134, pilot Squadron Leader George L.B. Harris, down in the North Sea 12 February 1942 during operation Fuller.
In Operation Fuller the British tried to stop a German Battlegroup of war ships that was steaming through the Channel on high speed from Brest to Wilhelmshaven. Also known as 'The Channel Dash'. Hundreds of RAF aircraft attacked the ships, without success and with heavy losses. Hampden AT134 was one of the aircraft lost. Four months later, English airman Harris washed ashore at Zandvoort beach. He was buried here on 20 June in grave 43. There is a small chance that another airman of Operation Fuller is buried here in the 20 June burial, name remained unknown.



26 June 1942. Grave 59 - 56, four Canadians.
Aircraft down in Lake IJsselmeer: Hampden I, AT154, pilot Ronson, 408 Sqn RCAF, down 02/03 June '42, raid to Essen and Douglas DB-7B Boston III W8394, pilot White, 418 (intruder) Sqn RCAF, night attack on Soesterberg Airfield, down near Schiphol Airfield night 23/24 June 1942. He and in crew were buried in grave 59, 58 and 57.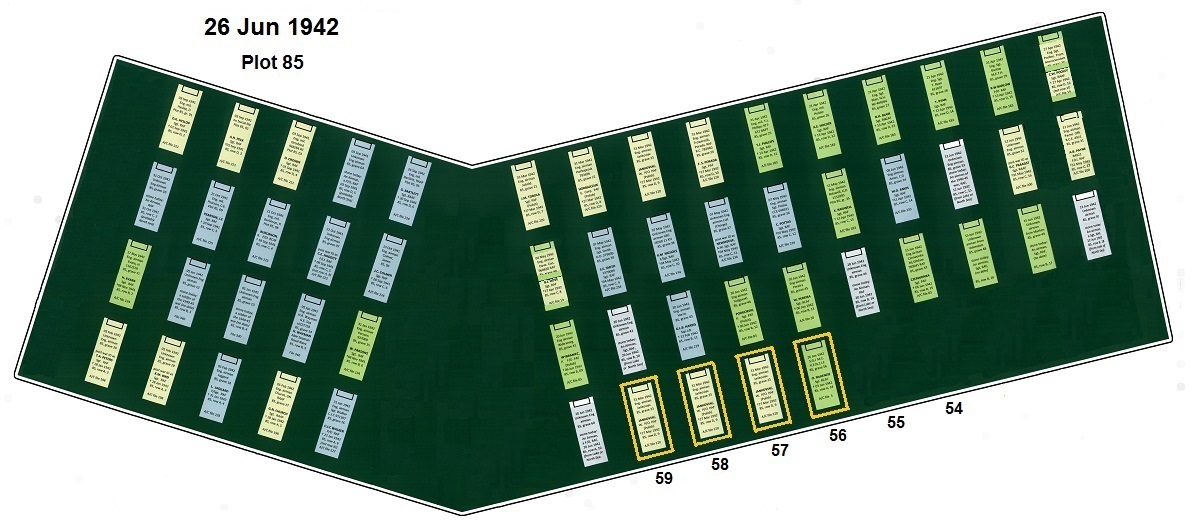 Canadian Sgt. Orvile W. McKenzie (26 June 1942, grave 56), was recovered on Lake IJsselmeer (Old Zuyder Sea), probably at the Northeast Polder Dyke. He received a coffin in Urk on 24 June 1942, sailed over to Amsterdam. His Hampden bomber AT154 crashed in the Lake three weeks before. What they had on him in Urk was passed to the Amsterdam cemetery-caretaker for future identification. It was: " S.G.J M.C.K.E.N.Z.J.E.". The messages from Urk were often very clearly spelled, especially if the religion of the airman was known, that was written down in the same way.









Below image shows Plot 85 in summer 1945. The original crosses with German text are still present. Grave 60 shows the cross of the unknown Flying Officer 20 June 1942, and next to him in grave 59, 58, 57 and 56 the Canadian airmen P/O Keyes, F/O White, F/Sgt. Foran and Sgt. McKenzie that came to here via Urk. Today this is 'row A'.








© ZZairwar (Zuyder Zee Air War)



Overview Plot 85 in November 1945: "http://proxy.handle.net/10648/a8a2f5f2-d0b4-102d-bcf8-003048976d84"