Date: 1943 Feb 04/04
A/C Type: B-17 Fortress
SN: 41-24569
Code: GN-V
A/C Nickname: Memphis Tot
File: 686
Airforce: USAAF
Sqn/Unit: 303BG - 427 BS
Mission/Raid: Hamm-Osnabruck. AT: Emden.
1
Pilot
Capt. Lloyd R. Cole DOW, Amsterdam
9
BTG
S/Sgt. Arch Witte Jr. POW
2
Co-Pilot
2Lt. Robert N. McCune MIA (body lost in demolition)
10
TG
S/Sgt. Phillip J. Callery POW
3
Nav.
2Lt. Robert P. Driggs parachuted, POW
11
4
B.
2Lt. Edward N. Bryant parachutes, POW
12
5
Eng.
S/Sgt. Bliss David Purinton POW
13
6
RO
T/Sgt. George D. Miller POW
14
7
LWG
S/Sgt. James L. Pennington KIA, US Cem NL Margr.
15
8
RWG
Sgt. James R. van Etten MIA
16
On return from northern Germany, made an emergency belly landing in the Wadden Sea, southwest of Texel Island. 1st B-17 down near Zuyder Sea area WW2.

Version 05 May 2015. Based on the post war statements of bombardier 2Lt. Edward N. Bryant (POW).

Mission for the day (all Bomb Groups combined) was to bomb the railway assembly yards at Hamm and Osnabrück. If that was not possible, and as last resort, the 303BG had as AT (Alternative Target) the port and ship building yards in Emden. Before Captain Cole arrived at Hamm-Osnabrück, he received message that all was obscured by clouds and he should divert to Emden. Halfway to Emden they were attacked by German fighters, damaged and had to leave formation. This was "NE of Zwolle near the Dutch German border", wrote Lt. Bryant. Before arriving at Emden, they set an emergency course due west to England. Emden was not bombed by them.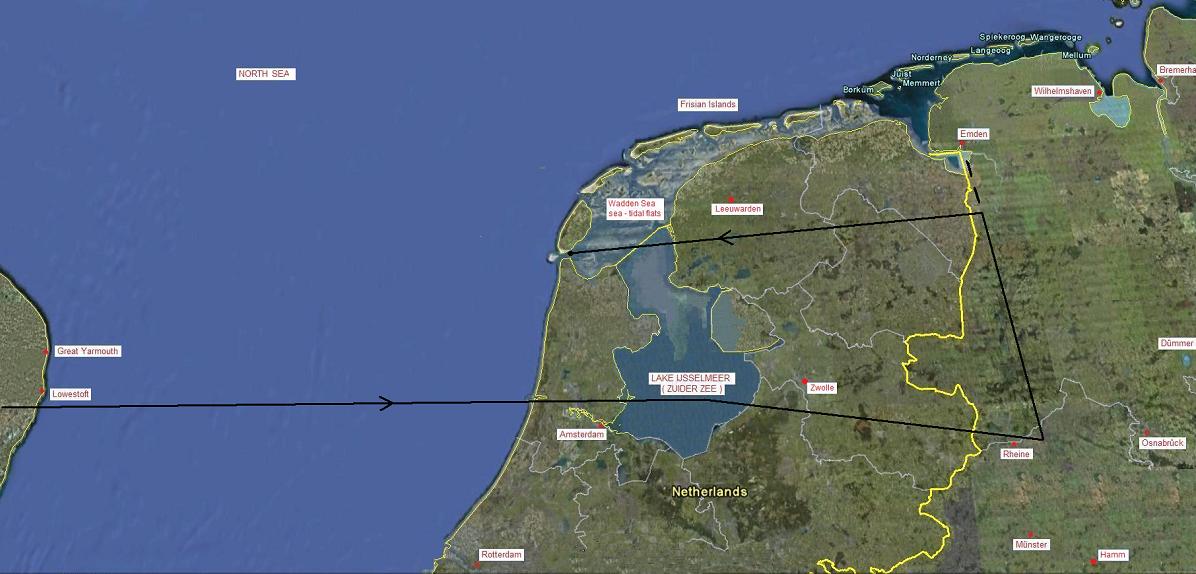 Over the north of the Netherlands in direction of Leeuwarden, they were harassed by fighters again and lost altitude. Co-pilot Robert McCune was shot dead in his seat by 20mm rounds. Pilot Cole was shot in the hip by 20mm, badly wounded him. Most of the crew were wounded. They had to make an emergency landing north of the Zuyder Sea in the Wadden Sea under Texel Island (first Frisian island). The excellent Dutch book 'Opgegraven Verleden' writes that the B-17 came to close to the Den Helder Kooy airfield (near crash position) and its defending German 20mm gunners on the Balkzand-dike (photo below). They shot at Cole's B-17 and were credited for shooting it down.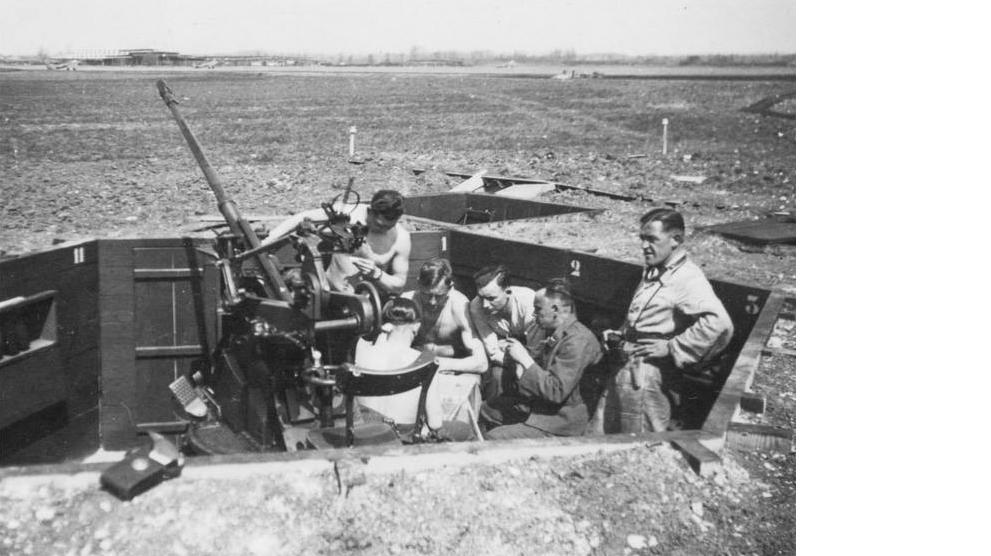 Lt. Bryant himself and navigator 2Lt. Robert P. Driggs used their parachute. Where they landed and taken POW is not known. Bryant declares that just before jumping he saw Pilot, Co-Pilot and engineer Purinton in the cockpit. In the radio room were the RO, tail gunner, ball turret gunner and both waist gunners, "2 waist gunners were dead". Bryant: "T/Sgt David Purinton declared he removed James R. van Etten's dead body from the plane after it hit the ground". The belly landing was seen from shore and a boat picked up seven of the ten men crew. They were arrested and taken POW.



Comments and remarks by ZZairwar:

Apparently waist gunner Sgt. van Etten's body floated along with the current and is missing since then. There is some information on a lifejacket with name 'Van Etten' inside (Later, more info needed). Van Etten is commemorated on the Wall of Missing in US Cemetery "Netherlands" in Margraten. Most likely scenario is that he washed ashore in the area and was buried as unknown airman. After the war he was exhumed, examined and identified as nameless unknown airman, but American based on his clothing. This implied transfer to the US identification Center in Neuville-en-Condroz, Belgium. When identification failed in this ID-center as well, he could be buried in the ID-center's cemetery "Ardennes", as non-identified airman or Sgt. with date on cross February 1943 until November 1943.

The other waist gunner S/Sgt. James L. Pennington body was brought in port of Den Oever, 2,5 months later on 19 April 1943. Buried initially in Den Helder, Huisduinen Cemetery, Allied plot grave 178. Because his name, rank and number were on the grave marker, he was reburied after the war in US Cemetery "Netherlands" in Margraten. He rests there today.

Co-Pilot Robert N. McCune. It seems the wreck obstructed a shipping route and the Germans blew-up during low tide with explosives the cockpit, middle section and wings of the aircraft and left the remains (tail section). Probably the cockpit was broken-off during the landing and had embedded itself deep in the seabed, under water at high tide, forming an obstacle. During the demolition, the body Co-Pilot 2Lt. Robert N. McCune was still inside the cockpit, unaccessible or unknown to the Germans. He is MIA since then. He is commemorated on the Wall of Missing in US Cemetery Netherlands in Margraten (NL): http://www.findagrave.com/cgi-bin/fg.cgi?page=gr&GRid=56301594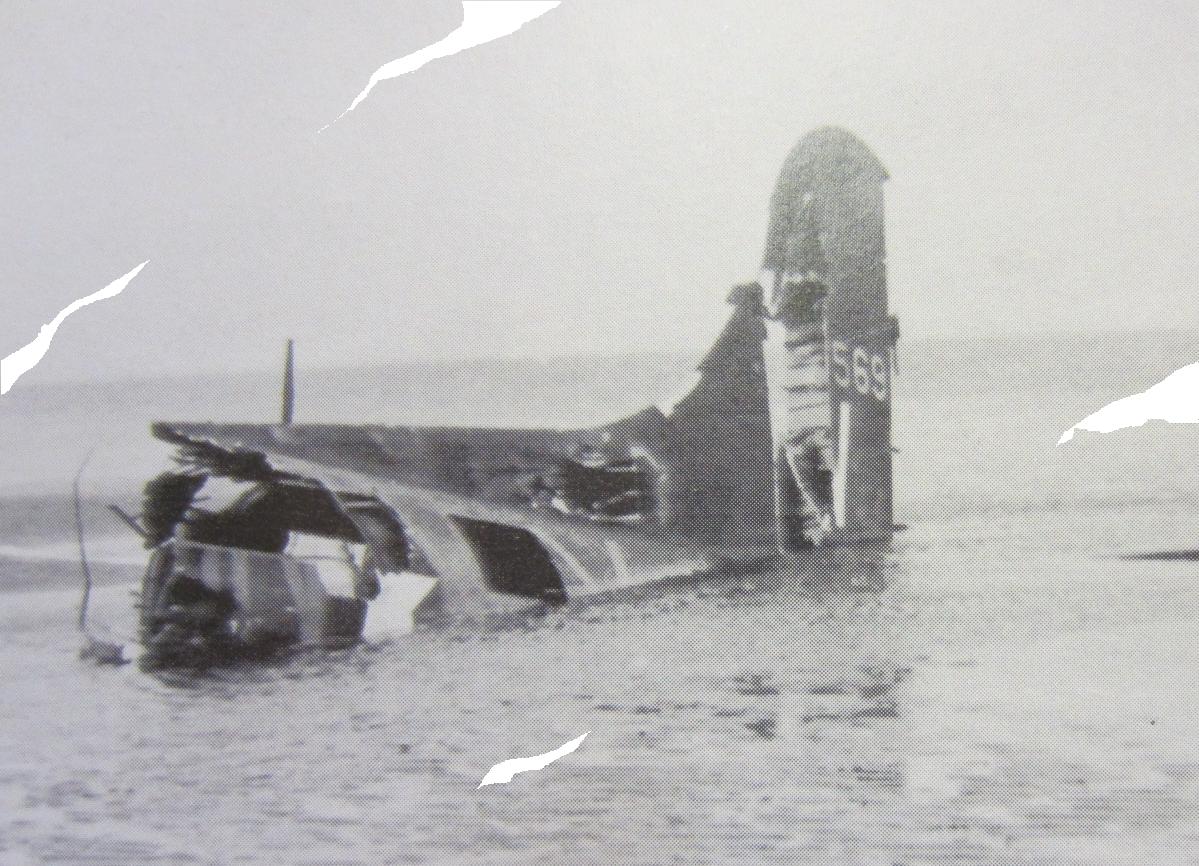 Pilot Captain Lloyd R. Cole was severely wounded. He was an interesting captive for the Germans as he was a high ranking officer in the early stage of the USAAF daylight bombing campaign on Germany. They flew him to their Luftwaffe Hospital in Amsterdam. Cole never saw a POW-camp, he died 5 months later officially of his wounds in that Amsterdam hospital, where a leg was amputated earlier. The German Military Intelligence Service 'Abwehr' was very active in getting information from the patients in this hospital. They placed German agents, acting and dressed as wounded Polish RAF airmen (Polish flew with the RAF since 1940) inbetween Allied airmen. A Polish accent and lack of English/American background was a good cover for the Germans spies. The death of Capt. Cole on 11th July is suspicious. We recorded the death of higher ranking wounded officers in Amsterdam before, followed by poor or altered burial registration.

Cole was buried in the Amsterdam New Eastern Cemetery, Allied plot 69, on 17 July 1943 (6 days after his death), 11:30h. Grave 70, deep 4. During this period in 1943, the number of Allied airmen burials here was so high, they had to revert to 4 coffins in one grave (stacked), which is standard Dutch practice when cemetery space is limited. Cole was buried in the bottom grave position ('deep 4') as "English military. Eng. mil. flyer Cole". After the exhumation on 09 March 1946 by an USAAF/RAF-team, the Dutch caretaker of the cemetery wrote on Cole's grave-card: "Not sufficient identified. Taken for examination to Neuville-en-Condroz". Here the ID of Captain Cole was established and subsequently buried in attached US Cemetery 'Ardennes', plot C, row 1, grave 10. Still there today.

.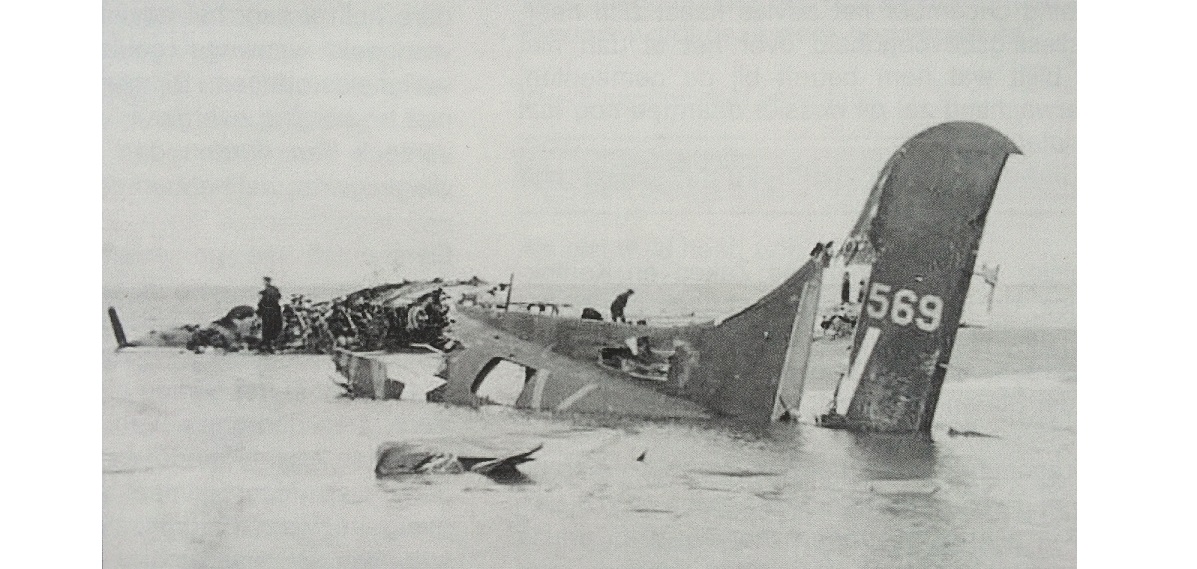 Sources:

- MACR (with Lt. Bryant statements)
- http://www.303rdbg.com/pp-memphis-tot.html
- ABMC
- Book 'Opgegraven Verleden' by Jan Carsjens and Piet Riteco
- 2012 research of the original Amsterdam war time burial files

Read more:

- http://www.americanairmuseum.com/person/149649

- https://airforce.togetherweserved.com/usaf/servlet/tws.webapp.WebApp?cmd=ShadowBoxProfile&type=Person&ID=178582

- File on Huisduinen-Den Helder War Graves Plot: http://zzairwar.nl/dossiers/902.html

- File on Texel Island War Graves: http://zzairwar.nl/dossiers/971.html





© ZZairwar (Zuyder Zee Air War)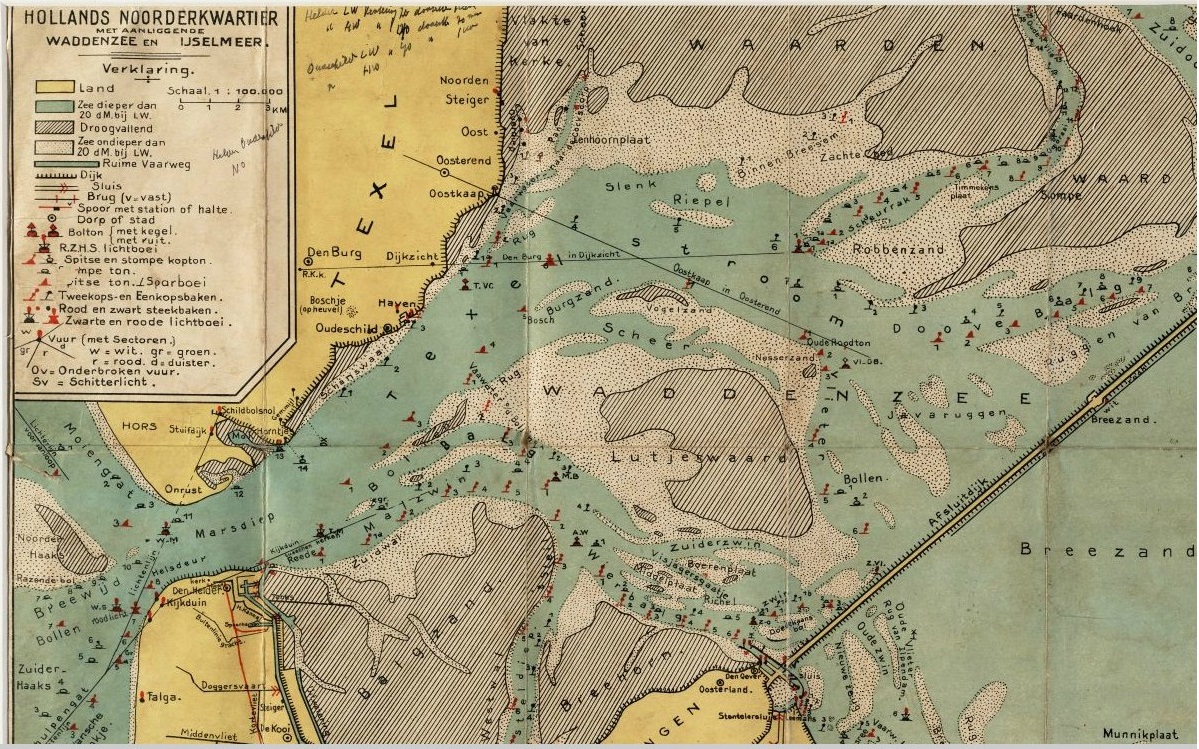 ===